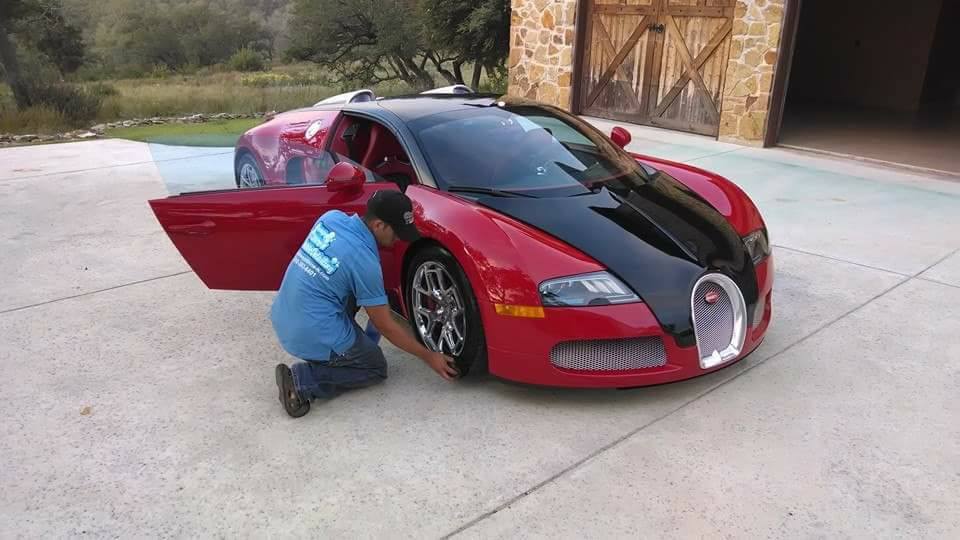 For car lovers looking for the best of both our interior and exterior services, the Premium Detail package is the perfect Converse Auto Detailing for you. Complete with a high end exterior and interior cleaning, our customers cars will be ready for the showroom. Using clay bar to remove any contaminants, sealant for all exterior painted surfaces, and an engine compartment wipe down; your car will be the talk of the town. This is the highest end detailing package that we offer and typically takes our team between three to four hours to complete when we arrive at your home or business.
For our customers that are looking to protect their car against any contaminants, our wash, clay, seal detail package is a great option. This package includes clay bar on all painted surfaces to remove harmful contaminants, top of the line paint sealant to make sure that contaminants have a hard time returning, and a wash that will leave your car spotless. We also make sure that all interior surfaces are wiped down and that seats are vacuumed. Typically this detail takes us an hour and half to two hours to complete once we arrive.
Perfect for our customers looking to transform the interior of their vehicles; our interior detail package provides the ultimate clean Auto Detailing Converse residents will love. Wiping down all interior surfaces, we also add UV protectant for added shine and defense against the intense Converse sun. Whether your car has leather or cloth seats, we will make sure that your seats are free from stains and looking new. We also will shampoo all of your carpets and mats to make sure that your vehicle is sparkling. Typically this service takes around two to three hours to complete.
Looking for a great overall exterior and interior clean? Our Always Shine-N Special is an excellent option for a Auto Detailing Converse residents love. If you don't need all the bells and whistles of our Premium Detail, our Always Shine-N Special is a great alternative. This package will give you a great value for your money and includes both a complete exterior and interior clean. We will make sure that your vehicle looks great on the outside and is flawless on the inside. Typically this detail takes around an hour and a half to two hours to complete.
For customers that are excellent with keeping up with detailing, this package is the perfect option for you. Maybe you need a touch up or just want to freshen up your vehicle. Our Valet Wash includes a full exterior wash as well as vacuuming and wipe down of all exterior surfaces. For our budget conscious and busy customers, our valet wash is great because we can complete this detail in only around thirty to forty-five minutes. This wash will leave your car smelling fresh and give it the perfect refresh that you need.